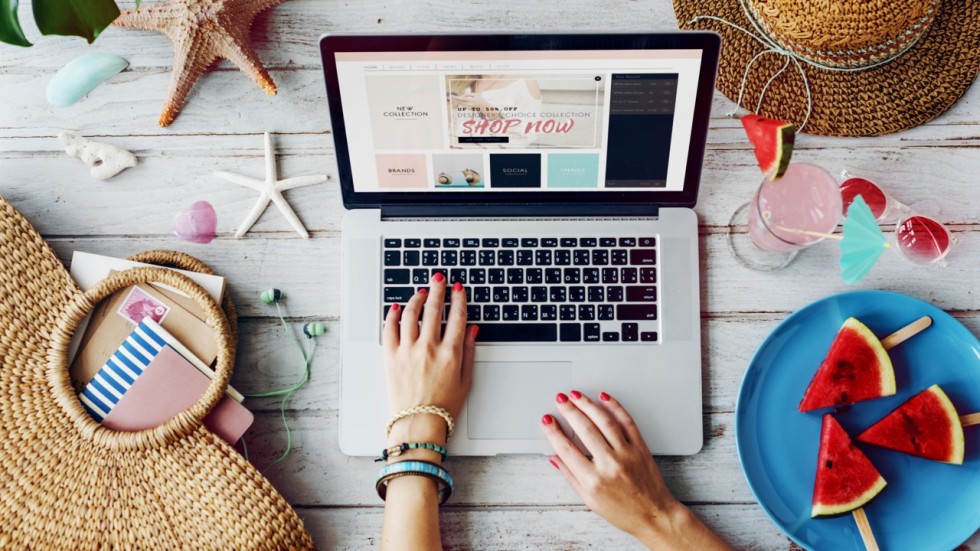 If you've been marketing your ecommerce store for a while now, you know that having a strong brand and online presence is key to selling more products. But maybe you haven't mastered the art of building a strong brand yet, and you're not quite sure what's missing. Could it be your HR department not helping you with the right staff, or perhaps your workplace culture isn't quite up to scratch. Well, chances are, what's missing is an ecommerce style guide. So, let's talk about how to create a style guide so you can boost your sales and improve your online presence.
What is a style guide, and why is it necessary?
A style guide is simply a document that includes all of your branding guidelines. It serves as an outline of your online identity. It's important because it helps your brand look cohesive throughout your marketing efforts, which helps your store's marketing materials become easily recognizable by customers. On top of that, it serves as a great resource any time you hire copywriters or graphic designers. Instead of explaining everything, you can simply send them your style guide, and they can use it as a resource while working for you.
How to create a style guide
To create a basic style guide, you need to include two things:
Copywriting guidelines
Design guidelines
Of course, every business is different, and you may find that there are other rules you need to include in your style guide. But, for now, let's go over copywriting and design guidelines and how you can tailor them to fit your ecommerce store.
Create copywriting guidelines – Good copy can mean the difference between explosive sales results and no sales results. Obviously, you want the explosive sales results. And to accomplish that, you need to define your:
Copy style guidelines – For example, are you for or against the Oxford comma? Do you use AP style? What format do you prefer when a dash or ellipsis is included in your content? Do you prefer certain words to always be capitalized or otherwise formatted a specific way (eCommerce vs. e-commerce, for example)? Should certain words always be excluded? Think about these questions and brainstorm to figure out what other guidelines you need to create for your copy.
Copy tone guidelines – To create guidelines for the tone of your copy, you can simply list a few adjectives that describe how you'd like it written. For example, an edgy brand might say that they want "controversial, cheeky, humorous" copy. If you have defined your brand well, this should be a pretty easy task to tackle.
Marketing personas – When you're writing, you always need to keep your target audience in mind. So, if you haven't already, create a brief buyer persona that describes the characteristics of your target audience. You can learn how to create a persona here.
Tip: If you're trying to figure out how to make a style guide for your copy but haven't defined your brand clearly enough to do so, come up with three adjectives that describe it. Be specific by using words like "edgy" or "girly" – generic words like "awesome" and "amazing" won't help here. Then, you can use those words to guide decisions about your copy tone and style.
Create design guidelines – Okay, now that you've got your copywriting guidelines in place, it's time to define your design guidelines. Even if you don't have a fancy website and/or marketing materials, you still need to do this. Start by thinking about:
Colours – Choose a set of colours based on your brand. You'll also want to make sure all of the colours look good together – ask a graphic designer for help if you need to. If you can't seem to decide on a colour, check out this blog post – it includes a helpful graphic that shows how emotion relates to certain colours.
Fonts – Pick a couple of fonts that work well with your brand, and stick to those for all of the content you create. You may also want to define font sizes and colours. Whatever you do, make sure the fonts you choose are easy to read.
Product design – To build a strong ecommerce brand, your product packaging needs to be recognizable and appealing to your target audience. That means you need to use the same fonts, colours, and copywriting style for each product you're marketing. Brands like Beardbrand and LimeCrime have mastered this, so check out their websites for inspiration.
Logo specifications – If you've got a logo (you should!), define the size and placement. You may also want to define alternate logo colours in some cases (for example, if you have a white logo but need to change it to black so it will appear on a white background).
And remember – no ecommerce shop is the same, so you may need to create other guidelines specific to yours. The above guidelines are a great starting point for someone who isn't sure how to create a style guide, so begin with those and add additional guidelines as necessary.